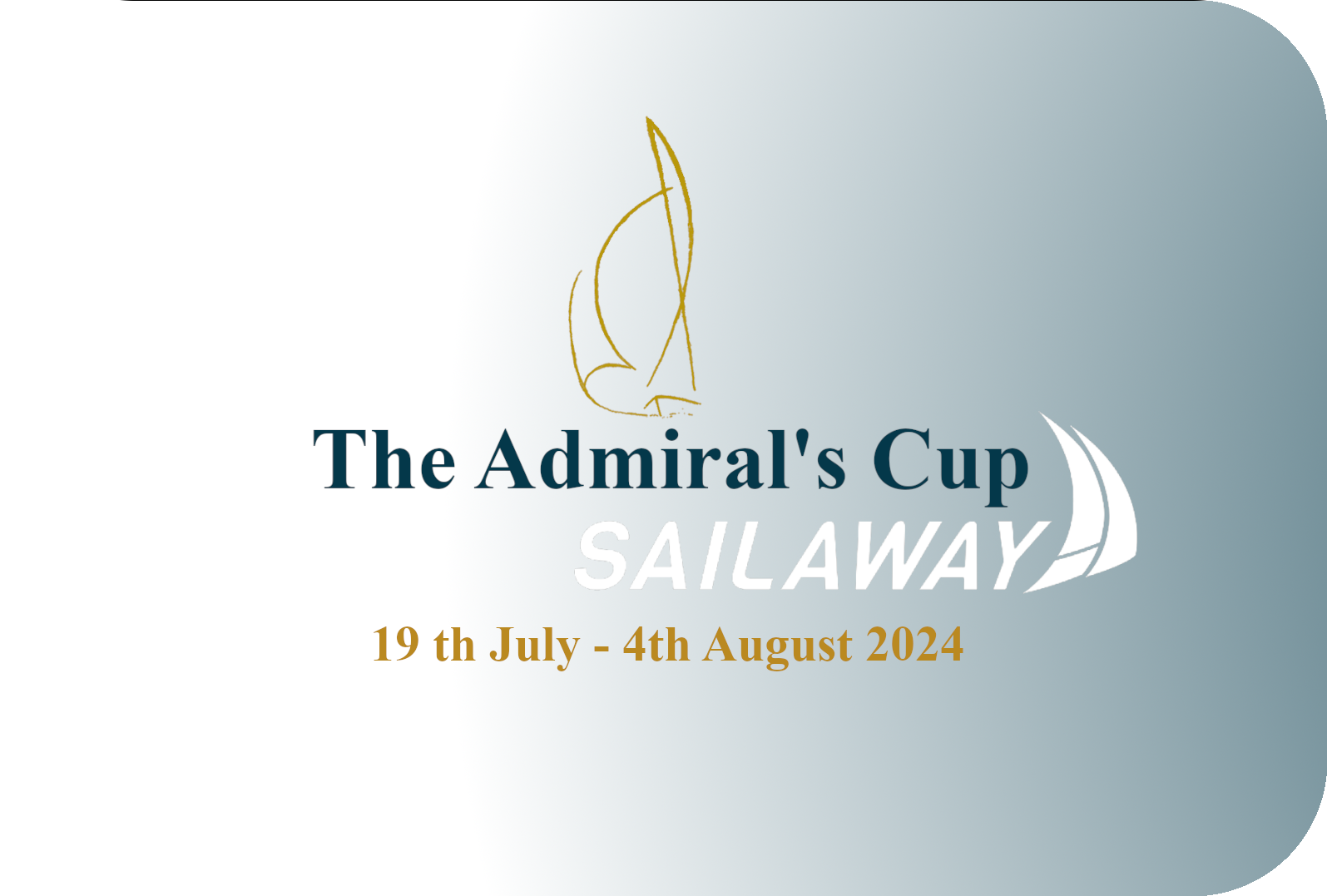 The Admiral's Cup is open for teams of boats representing Club or Country.
1 boat 33 – 44 ft
2 nd boat 45 – 55 ft
It's Sailaway so we'll add a 3rd boat >= 56 ft
Races are held last 2 weekdns of July
5 wind ward – luvward races ca 5 NM 1 hr each
2 round the can races ca 5 NM 1hr each
1 short offshore race ca 90 NM ( 24 hrs)
The Fastnet race 3-6 days
Scoring is by lowpoint. 1 of 7 inshore races results per boat is discarded. The short offshore race is weighted x 1.2 , The Fastnet races is weighted x 2.0.

Lowest point for the country or club wins.
Races are handicap races by IRC. Boats in Sailaway will be given IRC rating as Time Corrector by the Organizing Authority.

The IRC rating is a Time Corrector (TCC) to three places of decimals.
Corrected time for each boat is calculated by multiplying its elapsed time by its TCC.
Corrected times shall be rounded to the nearest second with 0.5 seconds rounding up.
All races will be 100% manual 24/7 It is suggest to assemble teams of 2 or 3 e-sailors per boat. Crew can change boat within a team beteen races. Crew cannot change boat while racing. Crew cannot sail on boats of an other team in races for the Admiral's Cup. Setting up team boats for mutilple crew during races requires a Sailaway 2 pro license.
Races wil be set up for a maximum of 12 boats to prevent congestion ast the start. If so races wil be split into divisions, possibly by knockout qualification on Friday the 19th of July.

Prospective teams are encouraged to notify Organizing Authorities as early as possible of the intention to participate on the Sailaway Discord (TM) server in the #admirals-cup channel: https://discord.com/channels/622034301470507028/1133416788265283594

Races will be open to declared teams only. (rest wil be kicked)
In Sailaway 3 when available in July 2024, registration will be by your race club in Sailaway 3. Races will be sailed with Sailaway 3 when that is released July the 2024.